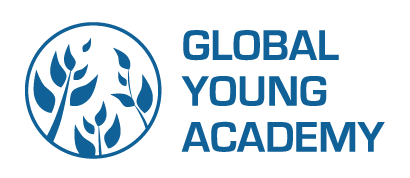 Welcome to the Global State of Young Scientists (GloSYS) Africa Survey!
The GloSYS Africa study is conducted by the Global Young Academy (GYA), an international society of young scientists, in collaboration with research partners in four African regions. Our study investigates the challenges and motivations that shape the career trajectories of early-career researchers in Africa and the African diaspora.
Whilst there is no direct benefit to you, by participating in this research, you can help us learn more about the types of issues young scientists in your region face, and contribute to improving their working conditions and career prospects. The data we gather as part of this project will be used to develop policy recommendations aimed at improving the working conditions and support systems of young scientists like you.
**
You do not need to be employed in the higher education sector/in an academic career in order to be eligible to participate in this study**
Your participation in this study is voluntary. The research involves a questionnaire, which should take
about 15-20 minutes
of your time to complete. The survey will involve questions about your career trajectory, work environment, and some personal information (educational background, demographic information, etc.).
Aside from a few questions aimed at determining study eligibility, you may decline to answer any question. You may also withdraw from the study at any time by closing your browser window, without any negative consequences to you. If you do so, we will not analyze any data from questions you have already answered.
Unless you choose to provide us with your contact information, once you have completed the anonymous survey, you will not be able to retrospectively withdraw your data from the study, as we are not collecting data with which we can identify your responses.
The only risk to you is that personal identifying information could be leaked. To minimize this risk, survey responses will by default be anonymous (unless you choose to provide us with information so that we can contact you). Even if you provide us with your email address, your responses are confidential and your data will be de-identified before analysis.
Your anonymity will be protected in any reports or publications. Your de-identified data may be stored in a protected location by the Global Young Academy for future research investigating the state of young scientists, including regional comparisons or follow-up studies; any such research will require ethics certification.
If you have any questions about this project, please contact the project PI:
Anna K Coussens
Member, Global Young Academy
University of Cape Town anna.coussens@uct.ac.za
+27 (0)21 406 6603  
The study has been approved by the University of Cape Town Faculty of Health Sciences Human Research Ethics Committee, HREC REF 425/2017.
If you have any ethical concerns about this study, please contact:
University of Cape Town
Faculty of Health Sciences
Research Ethics Committee
+27 (0)21 4066338
http://www.health.uct.ac.za/fhs/research/humanethics/about
By clicking to the next page, you agree with these conditions.
Agree and begin survey